Services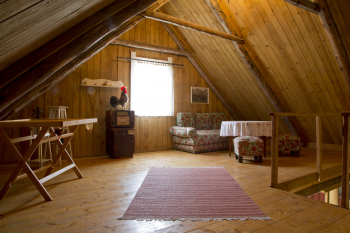 We offer:
A possibility to fish with the fisherman on the sea (pre order)
Possibility to play volleyball and basketball (also petanque, badminton, corona etc)
Place for campfire                                                                                
The dancing and folkmusic group for entertainment (pre-order)
You may also order a smoked piglet for festive meal, roast lamb (raised on the neighbouring ecofarm; not to mention fish barbecuing and grilling of meat and other food products over live coals. It is also possible to book Saaremaa homemade ale in advance! If there is a good yeare of apple crom, you may eat the apples as much as you can.